Strawberry Hemp Smoothie Recipe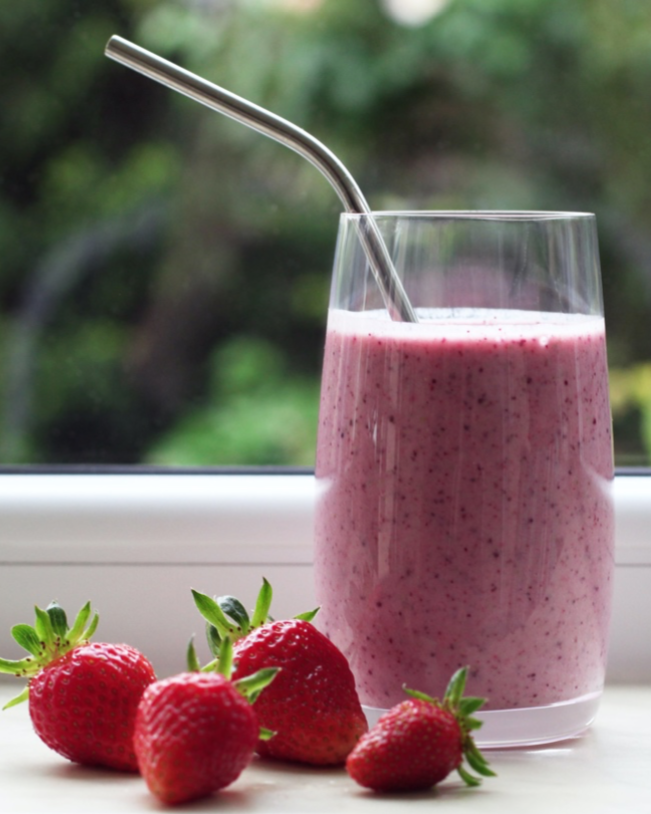 Servings: 1-2
Preparation time: 10 minutes (+ soaking of cashews)

Description: 
Get your daily dose of Vitamin C and cool off from the summer heat with this delicious strawberry smoothie. This vegan recipe calls for coconut milk and the nutritious nutmeats of raw cashews, making it a great breakfast substitute or a satisfying snack anytime. The natural sweetness of strawberries, banana, dates all shine in this tasty treat, which includes a generous pinch of lime zest for a bright, tangy flavour. The smoothie is fortified with our signature Hemp Hearts and Hemp Protein Powder, making it the perfect choice for a professional on the go.

Ingredients: 
1 cup light coconut milk
½ cup raw cashews, soaked for 2-4 hours, rinsed and drained
1 cup chopped fresh strawberries (or frozen berries – use less ice)
1 frozen banana, cut into 1-inch pieces
4 dates, pitted and roughly chopped
1 teaspoon 13 Seeds Hemp Hearts
1 tablespoon 13 Seeds Hemp Protein Powder (ice as required)
½ teaspoon lime zest


Method: 
Put all ingredients in an electric blender, blend and enjoy! 🍓
Once you have tried this recipe, please let us know how they taste!