Delicious Date and Hemp Scones Recipe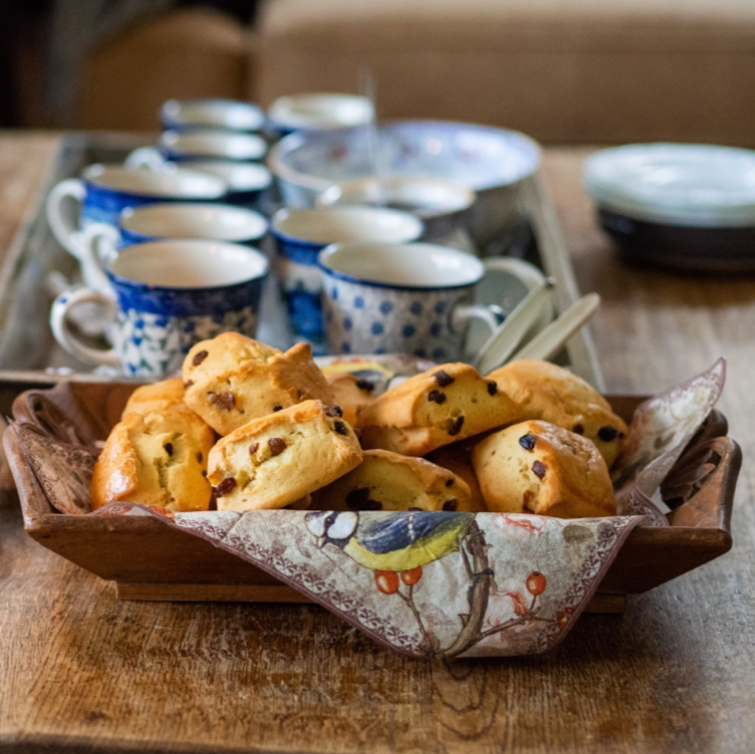 Preparation Time: 
Servings:

Description:
These yummy scones will remind you of the holiday mornings and decadent afternoon teas of your childhood as they bake golden-brown in the oven. Rich and flavourful, these scones are perfect for a housewarming party, a hostess gift, or simply a weekend breakfast for the family! But unlike the bakery's variety, these scones also pack a healthful punch. They include a helping of our signature 13 Seeds Hemp Hearts and are sweetened using our Hemp Honey, adding the natural nutritious power of hemp products to an already winning recipe.
Ingredients:
175g plain flour
50g wholemeal flour
2 tablespoons 13 Seeds Hemp Hearts
1 tablespoon baking powder
½ teaspoon bicarb soda
½ teaspoon salt
75g butter
6 dates, pitted and chopped
2 eggs
2 tablespoons 13 Seeds Hemp Honey
2-3 tablespoons natural yoghurt
Method:
1. Heat the oven to 200°C. Line a baking sheet with baking paper.
2. In a mixing bowl, combine the flours, 13 Seeds Hemp Hearts, baking powder, bicarb soda and salt.
3. Rub in the butter until the mixture resembles breadcrumbs.
4. Sprinkle the chopped dates over the mixture.

5. In a separate bowl, whisk together the eggs, 13 Seeds Hemp Honey and yoghurt until well mixed.
6. Stir the liquid mixture into the dry mix, to form a soft dough.
7. Sprinkle a little flour onto a board, then place the dough onto it and knead lightly until you have a ball.
8. Transfer to the baking sheet.
9. Press the dough into a round shape around 20cm high.
10. Cut into eighths with a large knife.
11. Bake for 20 minutes.
Once you have tried this recipe, please let us know how they taste! 
It would also be great if you can let us know the preparation time and servings so that we can update other members of our 13 Seeds Family!